2009 Events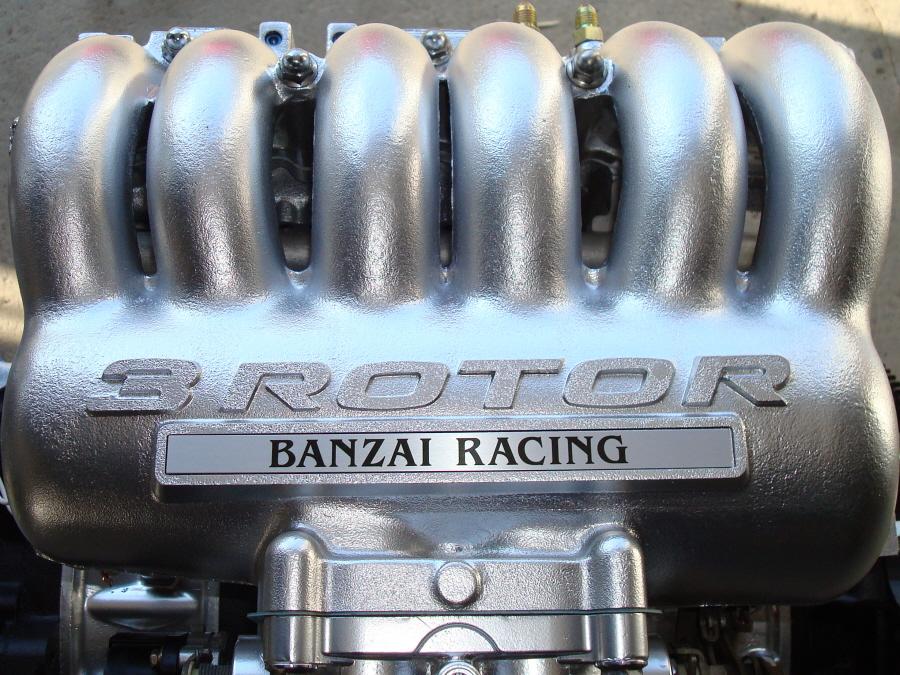 A major event in Banzai Racing's world... our 20B converted Efini roared to life, August 26th on the first turn of the key!!!
Click Here to check the latest on our Efini 20B conversion project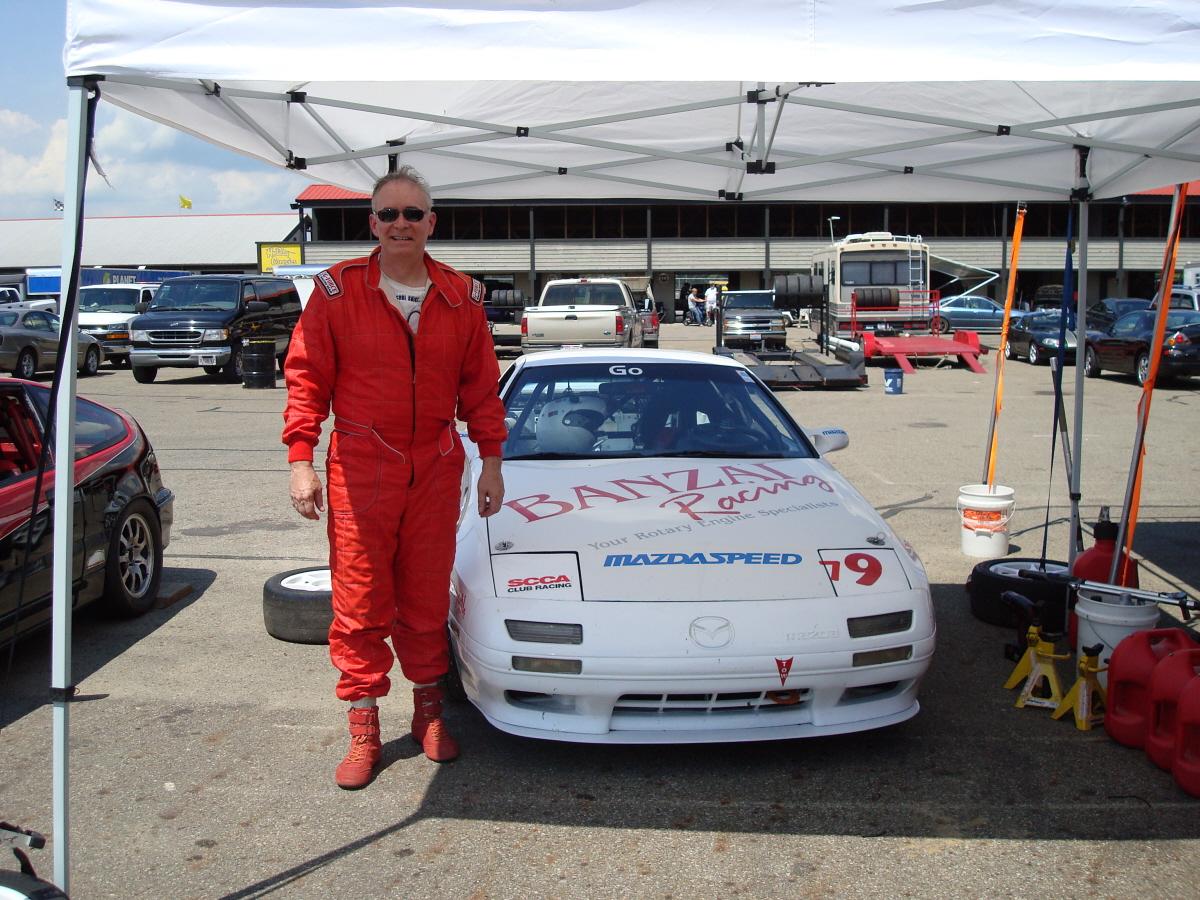 Mark Keefer '90 GXL
We visited Mid Ohio Race Track over the August 1st weekend for the Cincinnati IT SPEC-tacular. Mark Keefer raced in the ITS group with his '90 GXL, along with eight other RX-7's. With his newly rebuilt Banzai Racing engine, Mark improved on his previous best lap at this track by 6 seconds!!! Congrats Mark, keep up the good work. Click Here for Results of final race.
Click Here to see Mark's project pages.
2009 Cruisin' Hoosiers Car Show
We attended our local Cruisin Hoosier's Car Show in August. There was a good turn out despite the rain.
2009 Dream Cruise RX-7 Meet
We popped up to Michigan to attend this year's Dream Cruise and visited the RX-7 meet hosted by Rich and Charity in Pontiac. Here are a few photographs of the 7's.
Midwest Mazdafest 2009
We attended the Midwest Mazdafest 2009 in Indianapolis, in April. The event was hosted by the Indy Rotary Club, and Frank & his crew did an amazing job. The weather was wonderful, the turnout excellent and we are very happy to be sponsors of such a well organized event... and a Mazda RX-7 won 'Best in Show' !!! We are all looking forward to next year:)
Here are some pics of the RX-7's that attended. Click the banner above to check photographs of all the other Mazdas that showed up.
2008 Events
Some of you may know that 2008 was the year that we got married, click here for a link to some pics of our wedding.
We welcomed 2008 by continuing to perform upgrades and modifications on our project cars. This year we are particularly looking forward to driving and breaking in the rebuilt engine our TII Vert. Check out the project progress by clicking here.
2007 Events
Banzai Racing Trip to Deals' Gap, North Carolina
Banzai Racing 6th Annual Spring Customer Appreciation BBQ
2006 Events
Banzai Racing 5th Annual Fall Customer Appreciation BBQ
Banzai Racing 5th Annual Spring Customer Appreciation BBQ
2005 Events
Banzai Racing 4th Annual Fall Customer Appreciation BBQ
Cruisin' Hoosier's Annual Car & Bike Show
Banzai Racing 4th Annual Spring Customer Appreciation BBQ
2004 Events
Banzai Racing 3rd Annual Fall Customer Appreciation BBQ
Banzai Racing 3rd Annual Spring Customer Appreciation BBQ
2003 Events
Some pictures from our 2003 events
Click Home Button if Necessary to Reload Banzai Racing's Home Page