4th Annual Spring Customer Appreciation BBQ pics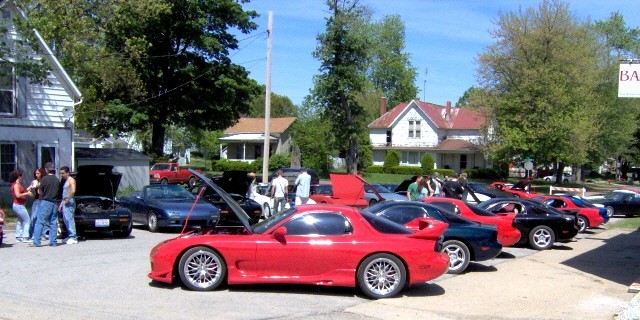 What a wonderful day! The weather was perfect and we had a great turnout. Our thanks goes out to everyone who made the trip from Illinois, Ohio, Michigan and Indiana. We saw a lot of new faces this year and a few non-rotary participants.
Special thanks go to RXTuner Magazine & Rotary13B1 Inc. for sponsoring prizes, John for the music, Tim & Mike for their grilling skills, Mel for helping with the drawing, Heather & Piper for the hotdogs, and everyone for coming by.
| | | | | | |
| --- | --- | --- | --- | --- | --- |
| | | | | | |
| Group #1 | Tim's '94 | Craig's '94 | Group #2 | Cole's '89 GXL | Tracy's VW |
| | | | | | |
| Matt's '93 | Group #3 | Chris' '93 | Jason's '88 TII | Mark's '93 | Tim's '94 |
| | | | | | |
| Group FDs | Josh's '89 TII | Cody's '85 | Mark's '85 | Adam's Chevy | Jeff's '94 |
| | | | | | |
| Ryan's '93 | Matt's '94 | Luis' '73 RX3 | Jason's WRX | Paul's '91 Vert | Group #4 |
| | | | | | |
| Chris' '93 | Alyssa's '88 Vert | Group FCs | Riley's '87 | Mike's '87 GXL | Group #5 |
For pics of the People's Choice Award winner and Prize Drawing winners Click Here