Level 4 Engine Rebuild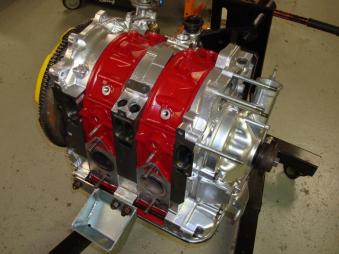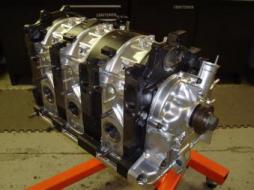 Includes all parts from Level 3
Level 4 Rebuild Parts List

*Injector Diffuser O-Rings (FC3S )

Inner Teflon® Encapsulated Coolant Seals

*Crank Angle Sensor O-Ring (FC3S)

*Inner Rotor Oil Control O-Rings

Tension Bolt Washers & *O-Rings

*Outer Rotor Oil Control O-Rings

*Rear Stationary Gear O-Ring

2-Piece 2mm Apex Seals (3mm 12A/GSL-SE)

*Oil Filter Pedestal O-Rings

OEM Side Seals

OEM Oil Pump Chain

OEM Rotor Oil Control Seal Set

OEM Oil Pump

OEM Oil Pressure Regulator

OEM Rotor Bearings

OEM Stationary Gear Bearings

OEM New Rotor Housings

*Denotes Upgraded to Viton®
Substitute Super Apex Seals for an additional $100 or Mazda OEM Apex Seals for an additional $250
As a service to our rebuild customers, we provide web pages with photographs taken during all phases of the engine breakdown and rebuild. Click Here for example.
Banzai Racing rebuilt engines are backed by our 12-Month unlimited mileage warrantee. Click Here for more information.
Preparing your short block engine for shipping to our facility Click Here
$5400.00 (reworked 13B housings)

$4500.00 (3mm Super Seals Included)
Removal and installation is an additional charge, which varies depending on year and model. Contact us for pricing.
Engine porting is an additional charge Porting & Polishing
If you would like a quote or information regarding shipping your shortblock engine to/from our facility in Indiana, please email us at sales@banzai-racing.com
We are more than happy to discuss the best options for your application. We rebuild all rotary engines: 12A, 13B, 13BT, 13B-REW, 13B-RE, 20B & Renesis.
Please contact us at sales@banzai-racing.com for information regarding other rebuild upgrades not mentioned